Retaining Walls - Flinders View, Ipswich
Rycan Retaining and Earthworks has been servicing the suburb of Flinders View within the region of Ipswich, South East Queensland building retaining wall and garden edging for over 15 years. 
There's no doubt that Retaining Walls and Garden Edging looks amazing! Built with the right material by a knowledgeable and QBCC Licenced retaining wall builder it can also last decades despite being subjected to the elements day in, day out.
There are many things that need to go into building a retaining wall before the first shovel of dirt is even moved. Rycan Retaining and Earthworks take care of it all; design, structural integrity, excavation and materials. We are well versed in the local council laws of Brisbane City Council and Ipswich City Council as well as the National Building Codes of Australia. Guaranteeing you a trouble free service. 
Rycan Retaining and Earthworks owns its machinery and therefore your project won't be delayed waiting for hire machinery to become available. Our fleet includes a 2 Tonne Mini Bobcat E20 Excavator, 2 Tonne Mini Bobcat S70 Skid Steer, 6 Tonne lifting capacity Bobcat E45 Excavator as well as numerous different attachments to make your project run as smoothly and as quickly as possible. We also have a 12 Tonne payload Heavy Rigid Tipper Truck. 
Mini earthmoving equipment is highly manoeuvrable on any work site. They can access areas no less than 1 metre wide, perfect for those confined spaces, and reduce positioning time compared to large excavation machinery. These lighter vehicles don't dig up the soil or turn work sites into quagmires when it rains. Our mini equipment leave a very small footprint on operating surfaces, reducing risks to driveways, gardens, etc.
Professional Retaining Wall Services by Rycan Retaining & Earthworks
---
Rycan Retaining and Earthworks works with its customers and local suppliers to provide a custom quality service every time. Our workmanship guarantee relies heavily on the fact that we source our materials from only the best and most trusted local manufacturers and merchants within the Brisbane region.
We hold an Unrestricted QBCC Builders Licence for Retaining Walls, Fences, Decks and Pool Fence building and are permitted to work on projects up to the value of $800,000.
Our free quotations and invoices are clear and straightforward with no hidden fees or costly last-minute surprises. Honesty and simplicity – it's an approach that's worked for us pretty well so far.
Should you receive a cheaper quote from one of our local QBCC licenced competitors we will beat it by 5%, if it is offering the same quality of materials and workmanship as we do.
Our retaining wall services include:
New Retaining Wall Design & Installation
Existing Retaining Wall Removal & Disposal
Timber Sleeper Retaining Wall - timber/ galvanised steel posts
Sandstone & Bush Rock Boulder Retaining Wall
Concrete Sleeper Retaining Wall - galvanised steel posts
---
---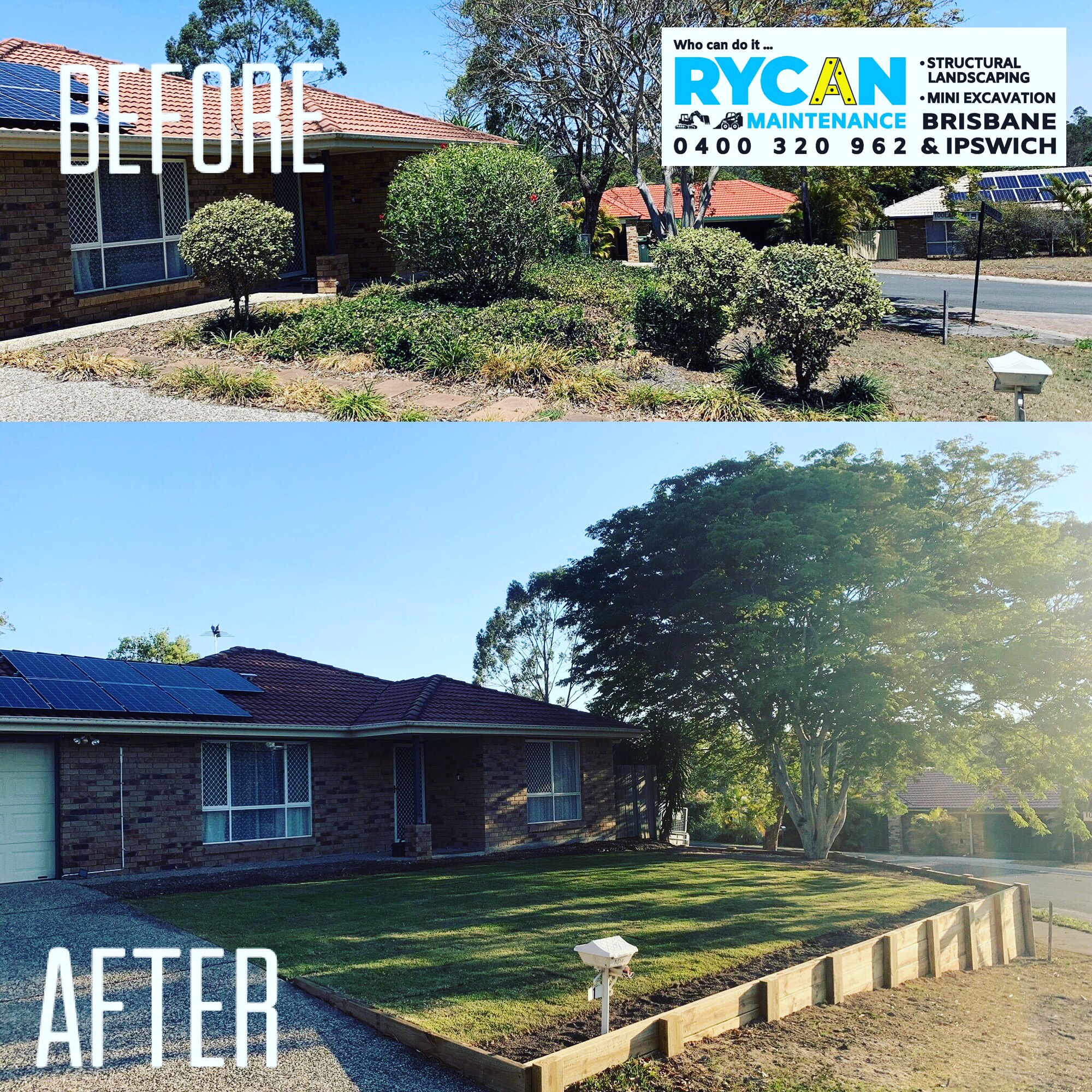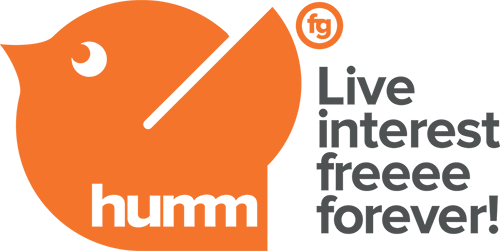 Competitive Prices with NO 'Hidden Extras'
Our quotes are always competitive, comprehensive and easy to understand, so there are no 'unpleasant surprises' meaning you never end up paying more than you should.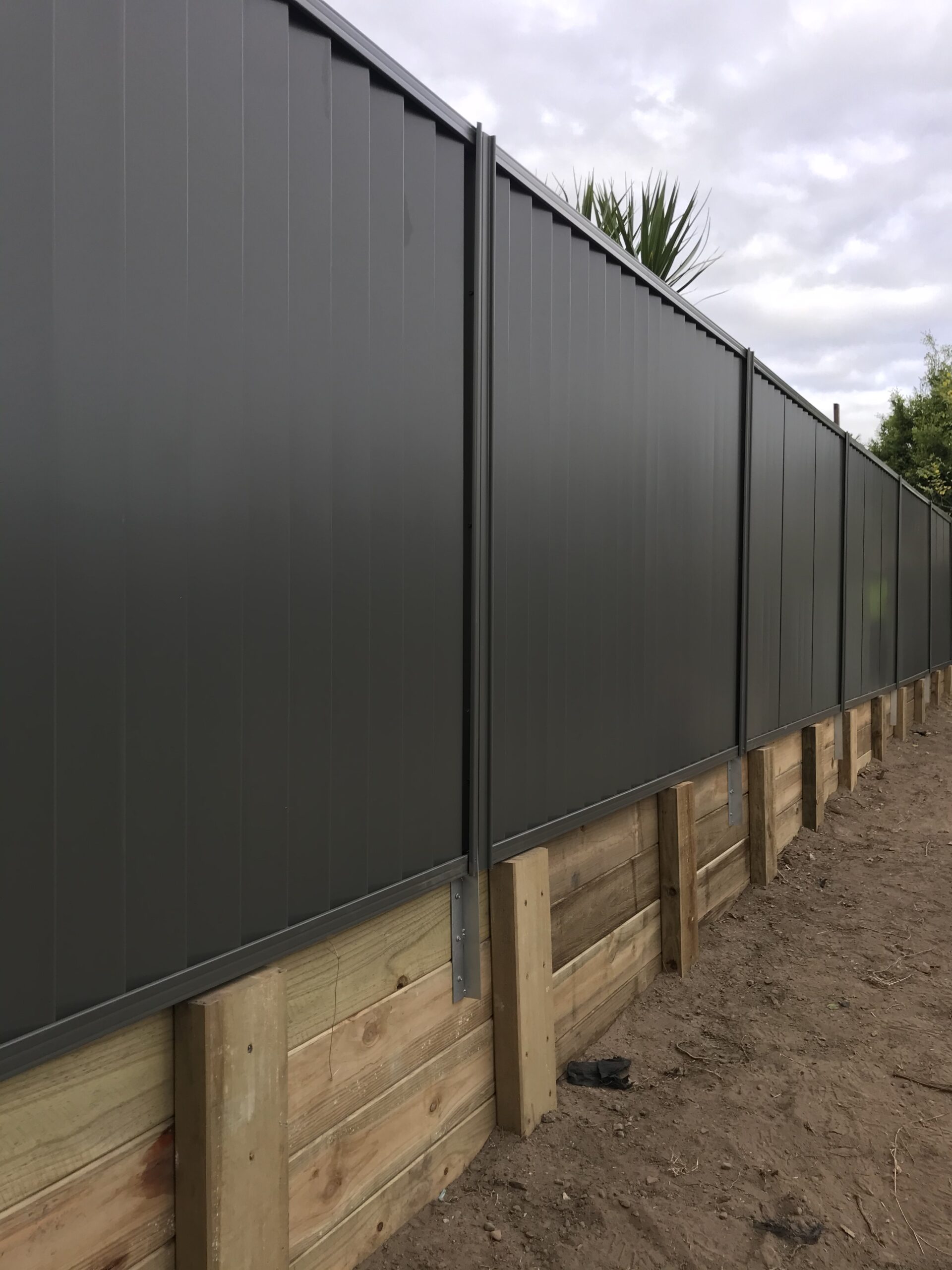 ---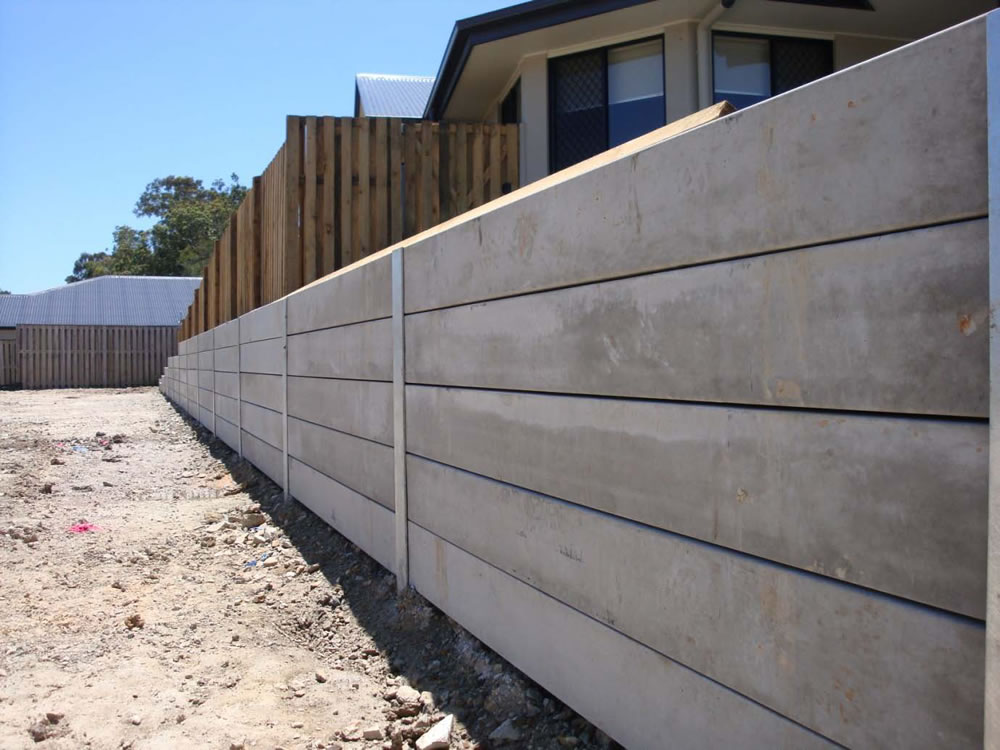 ---
Common Retaining Wall Services We Provide
Timber Retaining Walls - Flinders View, Ipswich
Timber is often the preferred material for landscaping purposes. Retaining walls in particular contribute significantly
to the surroundings when constructed from timber. The natural appeal and versatility of timber is ideal for
this application.
Although Concrete and stone are the longest lasting retaining wall materials, lasting 40 years or more, the price you pay may not be within everyone's budget. A timber retaining wall, if made from the correct type of timber, is definitely the next best option with an average lifespan of 20 years.
Timber retaining walls can be built with timber posts, or galvanised steel posts, which will guarantee that your posts will be rot and termite resistant.
Concrete Sleeper Retaining Walls - Flinders View, Ipswich
Concrete Sleeper retaining walls offer a long lasting durable alternative, that won't split or warp. These factors are especially relevant in this scenario as retaining walls are exposed to soil and moisture for their entire lifespan and are paramount in preventing erosion.
Rycan Retaining & Earthworks works with its customers and local suppliers to provide a custom quality service every time. We never work with cheap imported materials and will only ever offer our customers the best locally manufactured materials suitable to their needs and budget.
All our concrete sleepers are reinforced with two N12 Reo steel bars for superior strength and engineered and designed for durability. So much so that our supplier offers a 50 year manufacturers warranty.
In addition to their strength and long lasting ability, concrete sleepers come in a range of colours and profiles to perfectly suit the Queensland lifestyle aesthetic.
View Concrete Sleeper Range
All our sleepers are manufactured in Brisbane and come with a 50 year manufacturers warranty.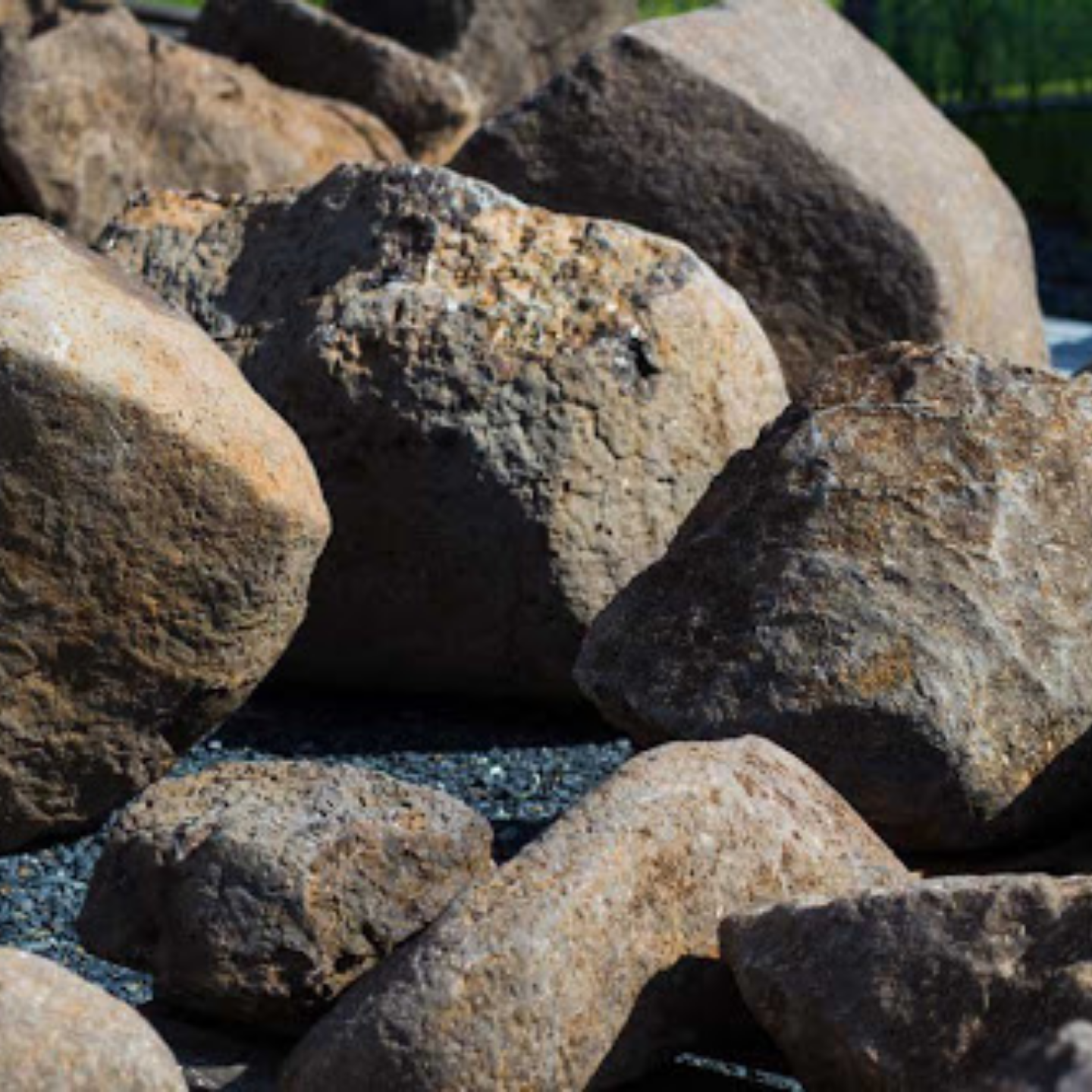 ---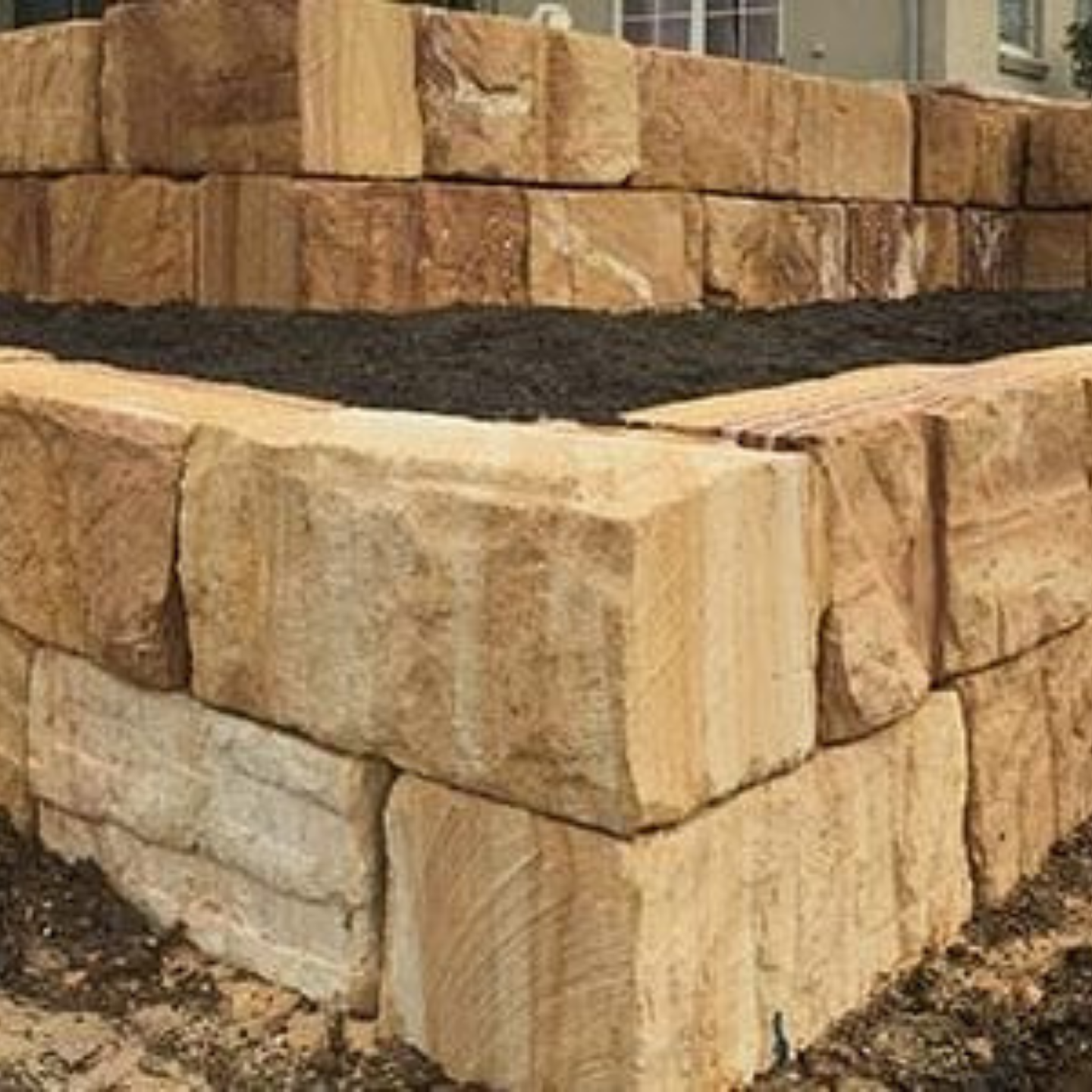 ---
Sandstone & Bush Rock Retaining Walls - Flinders View, Ipswich
Whether you require an architecturally designed sandstone or bush retaining wall or simply need a sandstone boulder wall built quickly on your property - the Rycan Retaining and Earthworks team can cater to your needs. 
Sandstone and bush rock retaining walls are what is known as gravity walls, generally requiring little to no concrete footings.
Sandstone in particular comes in different grades, so if you are not going to see your wall we can get a cheaper product, but if it's a high quality finish you are after then A-grade sandstone is available. Sandstone retaining walls come in a variety of natural sandstone colours and due to their cut sides they show off the natural tones and layers.
Using our excavation machinery, Rycan Retaining and Earthworks can build very large retaining walls in a very short amount of time and can create big level areas quickly using this method. These retaining walls can be built when we have good access for machines up to about 3m wide.
Sloped blocks can be made level by cutting and filling the soil, and if necessary Rycan can supply large amounts of fill at competitive prices.
Rock retaining walls are a natural option which suit most styles of houses / landscaping and can be softened by planting integrating plants in and around these walls.
Sandstone and rock boulder retaining walls are definitely the most cost-effective long-term solution when considering all materials available on the market today. Sourced from local quarries within our beautiful state of Queensland sandstone and bush rock come in many shapes and sizes; is rot and termite resistant and best of all has an infinite structural life expectancy. 
Retaining Walls Flinders View, Ipswich
---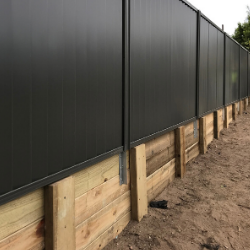 ---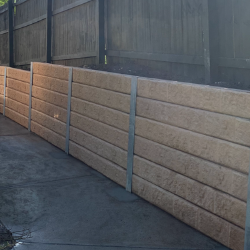 ---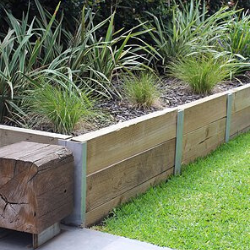 We take care of it all; design, structural integrity, excavation and materials.
Fill in our contact form or call us 0400 320 962 to organise your FREE measure and quote.